7 Top Tips for Scaling Your Short-Term Rental Business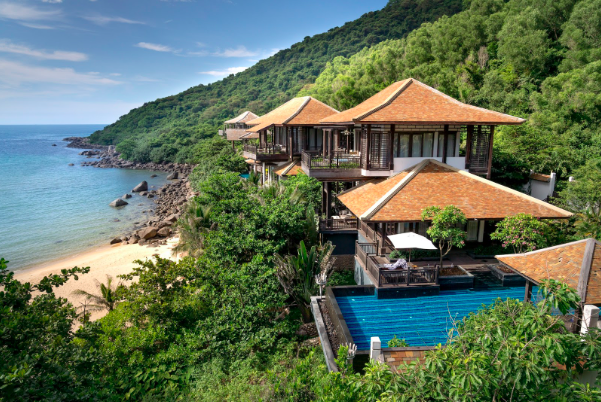 Scaling your vacation rental business is easy when you apply the right tips
Short-term rental is increasingly becoming more popular, and almost every savvy real estate investor wants a piece of the pie. Lack of human intervention, technological advancements, homely touches, and larger living spaces are some of the reasons short-term rentals are topping the chart in the hospitality industry.
With a projected 14% yearly growth, the short-term rental industry isn't slowing down any time soon. Therefore, whether you're looking to start a short-term rental investment or already have a portfolio of properties, you need to learn how to scale your business from successful short-term rental experts like Amanda Williams to enjoy the best of the booming industry
Amanda Williams is the founder of The Traveling Realtors, a company dedicated to training real estate agencies to enjoy passive income. She also runs California Furnished Rentals and owns AG Williams Realty brokered by eXp Realty.
Amanda Williams has done several podcasts and spoken at major real estate summits, teaching new investors how to run an Airbnb business successfully.
You can listen to her Icons of Real Estate podcast episode "How to Scale a Short-Term Rental Business Explained," where she spoke about secrets short-term rental owners can employ to upscale their small businesses.
If you're starting a short-term rental business, this article explores vital strategies you can utilize alongside Amanda Williams's expert tips from the podcast to build a successful rental business. Read to the end!
Top 7 Ways to Upscale Your Vacation Rental Business
The following are the top seven proven strategies for upscaling your short-term rental business:
Lay the Foundation
To have a successful short-term rental business, you need a strong foundation for sustainable growth. Start by adopting scalable internal practices and assembling a trustworthy team.
Having adequate human resources, a positive work environment, and a strong internal communications structure will ensure a happy workforce. After assembling your team, partner with good property management companies to help handle check-ins, bookings, and guest communications.
It's best to prioritize guest satisfaction, considering it directly impacts your business's success. You can't scale successfully without a great guest experience. Hence, it'd be best to get reliable property management integrations and software to help improve the guest experience.
Choose the Right Location
As with all things real estate, location matters. Reports show that some of the best short-term rental investment locations are Tennessee, Virginia, and Pennsylvania. These places were picked due to their high rental performance, yearly expenses, and rental value.
For instance, the Poconos in Pennsylvania is always at the top spot due to the 15% cap rate, small-town charm, mountains, and beautiful lakes. Following the CoronaVirus pandemic, rural destinations have also flourished as remote workers have learned to live more flexibly, opting for longer stays.
Urban rentals aren't left behind, as the sector is on its way to full recovery this year. Top metropolitan cities to visit this year include Sarasota, Florida, Cincinnati, Ohio, and Palm Springs, California.
Choosing the right location ensures a higher return on investment. However, make inquiries about the general business license and short-term rental license needed to start the vacation rental business before proceeding with signing the lease agreement.
Besides the business license, you'll need to pay occupancy taxes and homeowner's association dues for your new business, depending on your location.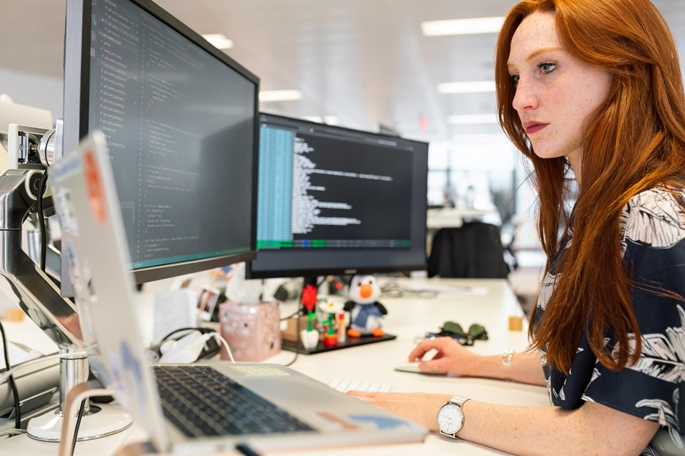 Utilizing the latest technology helps improve your guest experience
Adopt Top Technology
The right toolkit will help you grow your short-term rentals to their full potential. As a savvy business owner, you need to invest in the best technology on offer.
Utilize short-term rental management software to help automate your processes while you focus on scaling your business.
With their integrations, the system will enable you to optimize tasks, such as cleaning, so you'll receive notifications when guests check out on time. That way, you can offer early check-ins.
Automate What You Can
To scale your Airbnb business, you need to simplify the check-in and check-out process with automated systems. Most short-term management software offers a one-on-one platform for guest communication and bookings.
The software relieves pressure from running the business and ensures a smooth-running operation. It offers you a sense of security, freeing your time so you can focus on your business growth.
Businesses thrive on referrals and you'll be sure of positive guest reviews when you automate your processes.
Improve Guest Communications
If you don't have a clear guest communication channel, your scaling efforts won't succeed. Most short-term rental owners are overburdened with many changes, bookings, and messages to handle.
A dysfunctional guest communication can paralyze your business growth, damaging your image. Automation is a reliable way of connecting with guests, helping you discover any pressing issue you need to address.
By using an automated template, you can reduce the number of message exchanges lowering your workload significantly. Depending on your preferred tool, you can customize responses according to each guest's required information.
That way, you don't have to offer a generic automated message that might upset guests. Consider creating a template you can use automatically depending on the guest's query. You can add information like WiFi passwords, door codes, check-in dates, booking references, and guest names.
Focus on Guest Experience
A successful Airbnb business means increased competition from other vacation rentals. Therefore, you'll want to constantly add value to your rentals by staying up-to-date with current industry demands and trends.
Most guests go for hosts offering the best guest experience throughout the entire travel process and vacation rentals that meet these guest expectations will continue to thrive this year and beyond.
Get a Direct Booking Site
Nothing beats having a top short-term shop agency website for direct booking. Besides helping you build your brand, you won't have to pay any commission. Through strong brand awareness, you'll grow your reputation and customer trust, a vital deciding factor for most travelers.
According to research, most business travelers patronize brands they trust. Authenticity, excellent service, expertise in your niche, and consistency are also vital factors for gaining positive awareness, bookings, and loyalty.
A direct booking website helps you achieve the qualities mentioned above necessary for your business growth.
Alternatively, your customers will enjoy a personalized booking experience. Don't forget to engage the services of a real estate SEO firm to help you promote your website and increase its visibility to potential guests.
Although SEO is a crucial marketing strategy, you can also adopt other approaches like email marketing to convert prospects.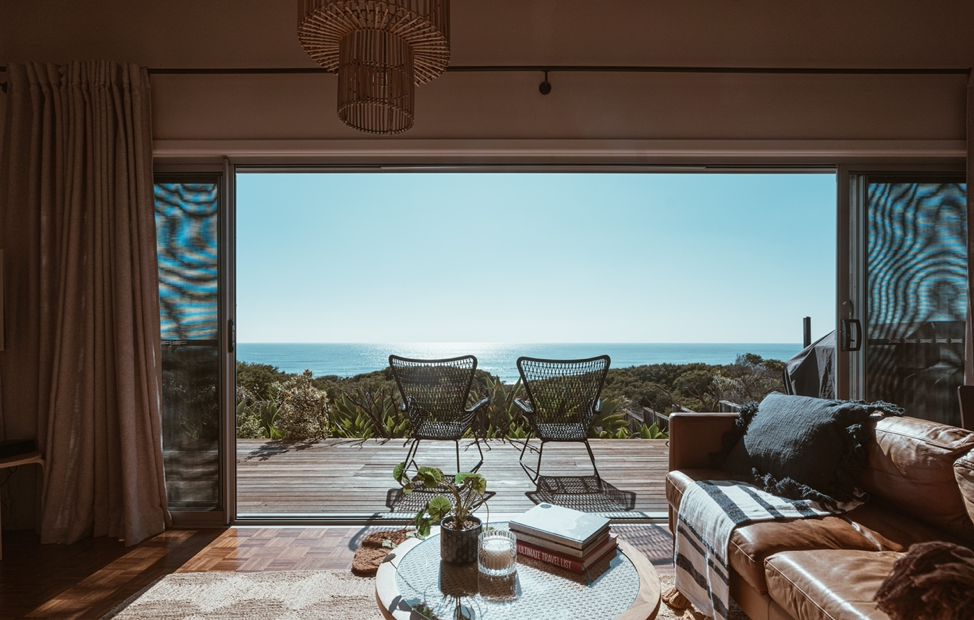 Planning before scaling your vacation rental business helps you succeed with ease
The Best Time to Upscale Your Rental Business
Before planning on scaling your short-term rental business, you need to ensure now is the best time for the move by putting essential modalities in place. Your short-term rentals will fail before it even starts if you rush to take on bookings and struggle with operational management.
Before planning your small business expansion, prioritize the following critical elements for business success:
Growing your short-term rental business shouldn't affect your management processes. Ensure you don't sacrifice your service quality while focusing on scaling your brand.
Regularly review your infrastructure and systems, according to your business plan to ensure they're sustainable.
Depending on the size of your business, audit your employment practices before scaling. That way, you're sure of not losing your top performers.
Also, check the employee satisfaction rate, business turnover rate, and hiring metrics before considering whether to recruit new employees.
To scale your short-term rental business, you'll need enough financial backing. According to US Bank research, 82% of startups fail due to poor cash management.
One of the lessons from the COVID-19 pandemic is to always have enough backup savings for emergencies.
FAQs
What Is Short-term Rental?
If you're new to the industry, you might be wondering, what is a short-term rental?
A short-term or vacation rental is a furnished living space rented out for short periods, usually for a few days or weeks. As an alternative to a hotel, most people prefer short-term rentals due to the additional perks they offer.
How Can I Scale My Airbnb Business?
It's not enough to open an Airbnb for business. You need to employ methods to scale your brand. Create a good system for managing check-ins, communicating with guests, and organizing cleanings.
It's best to use short-term rental property management software compatible with Airbnb integrations and platforms supporting your business model.
Is the Short-term Rental Business Profitable?
Like every other business, it might take time for your Airbnb business to kick off. That's where location plays a vital role. The vacation rental business offers a high-income potential alongside great tax benefits. However, it'd help to study the market trends before making decisions.
That way, you only adopt strategies that boost profit, making your business successful.
How Much Returns Should I Expect From My Rental Property?
While there isn't any standard rate of returns for the short-term rental business industry, a 10 to 20% ROI is considered good. However, many factors will determine the returns you get from your investment, including location, property type, and the property management company you hire.
Conclusion
With many opportunities out there, scaling your short-term rental business has become easier and more exciting. Optimize your guest experience using a single automated tool rather than relying on long-winded multi-software.
Also, learn about how other vacation rental business owners are scaling their brands by listening to the top podcast for real estate investing, like Icons for Real Estate Podcast. Follow Amanda Williams, and other successful vacation rental business owners as they share their success tips and secrets.
CTA
To succeed in the vacation rental industry, you need to stay up-to-date with the latest industry trends. You can find all the information you need for scaling your short-term rental business by listening to experts like Amanda Williams speak on the "How to Scale a Short-Term Rental Business Explained" at the Icons for Real Estate Podcast.